We have done this raffle in three prior years to raise money for Susan G. Komen and The Triple Negative Breast Cancer Foundation in honor of two of our dear friends who both fought and beat Breast Cancer. Things are a bit different this time. Angela who kicked cancer to the curb in 2013 was recently diagnosed with stage 4 Breast Cancer with metastasis to the bone and liver. We decided to do a raffle this time in hopes to help raise money for Angela directly this time. All money raised in this raffle will be directly donated to a
Gofundme
page set up for Angela and her family to use for treatments, meals, or whatever their family needs at the time. It is all going to a wonderful family so please donate big in hopes of winning some of these wonderful prizes.
For each dollar you donate you will be able to choose which prize lot you would like to be entered in. The more you donate the more entries you have. Please do not donate "anonymous" as I would have no way to verify that it was you who actually donated.
$1 = 1 Comment
$10 = 15 Comments
$20 = 40 comments
(links and more instructions on the right of this page. If you are having trouble viewing this on your phone it may be easier to view it in "web version" or on a computer. The right side of the page gets cut off.
There are 10 lots that are up for grabs this year.
The raffle ends Monday February 22 at 10 am EST. If you have any questions please contact me at saradruck@comcast.net or leave a message on THIS post. I am in nursing school as well as being a mom, I may not be able to answer your question right away but I will get to it ASAP!
Thank you for all of your support!
Sara
Here is a picture of Angela a

nd her wonderful family.
Here is several of us a couple years ago at the Dirty Girl Mud Run holding up Angela.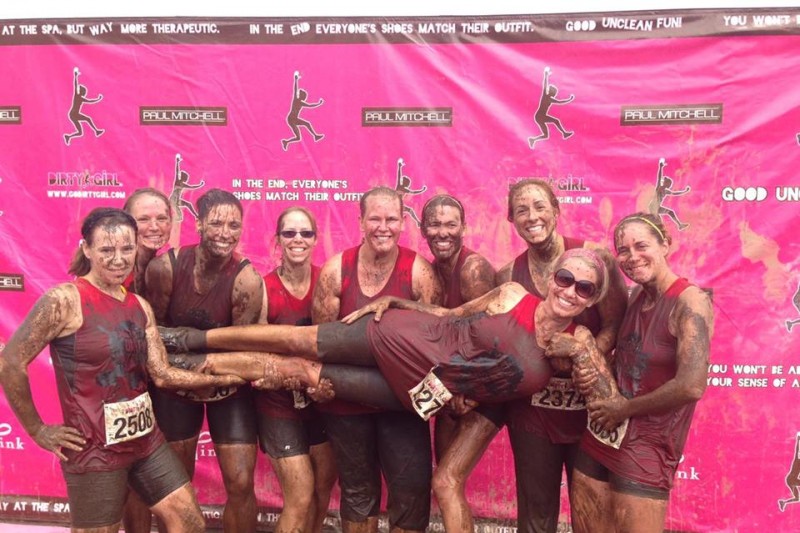 One final one picture of our Multiples Group on a trip to Georgia... I love these women. We all love Angela something fierce and want to do what we can to make life a tiny bit easier for Angela and her family.